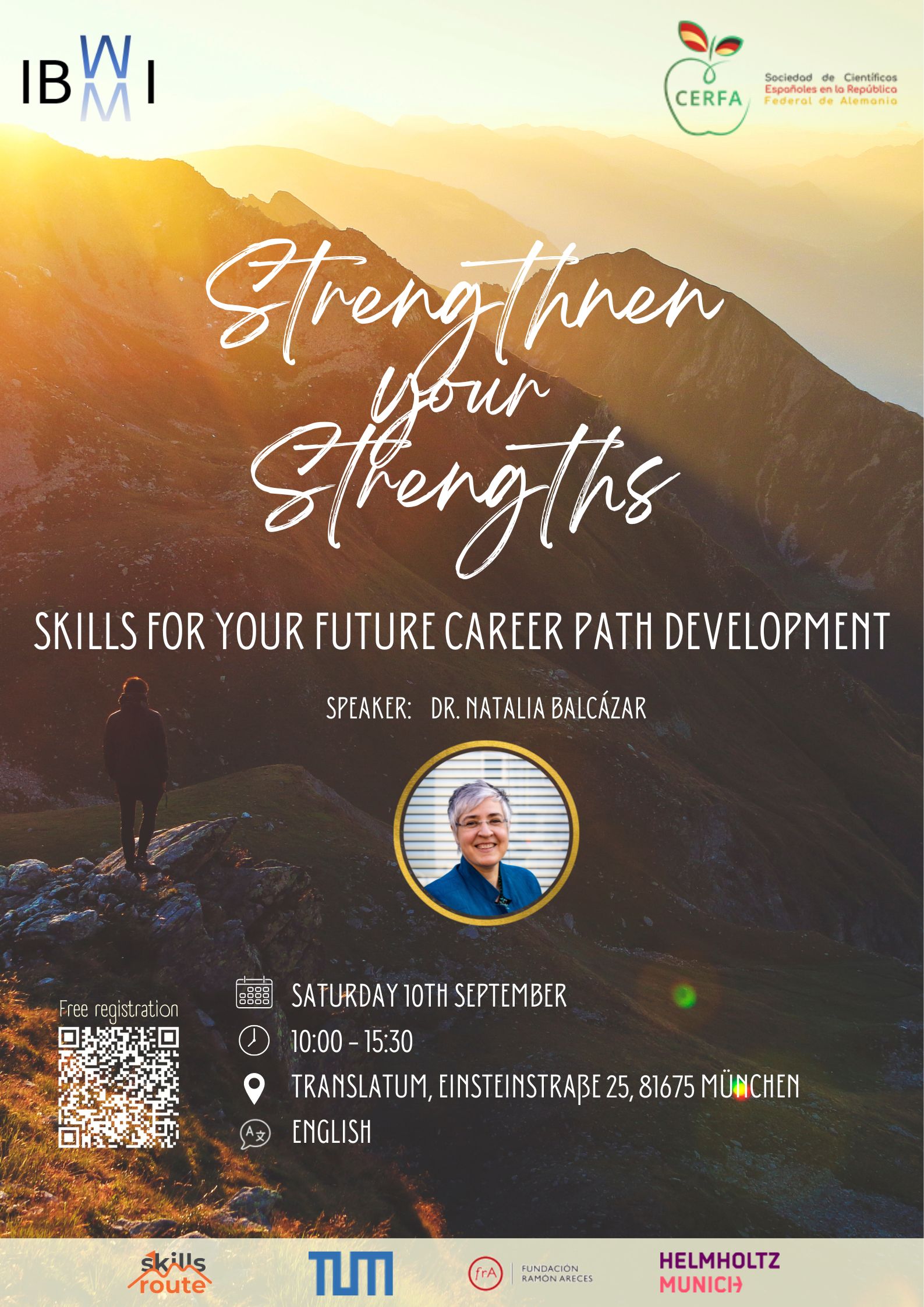 Dear all,
together with Women of IBMI (WOI), CERFA is proud to offer a new in-person workshop with the topic: Strengthen your strengths: Skills for your future career path development.
Are you about to finish your PhD and dreaming of a career in Academia? Are you a postdoc looking for opportunities in industry? Are you considering reinventing yourself professionally? As a scientist you are an expert in your field, but as a job seeker you need a wide range of skills you may not have been taught before. Some of these skills are already in you, others need to be awakened, others need to be learned.
In this workshop Dr. Natalia Balcázar from Skills Route will guide you through 3 modules to help you enhance your strengths. From identifying your own strengths and potential and managing your presence, to getting some tips for starting a new job – this workshop aims to give you the basic skills for your next step.
If you are interested in joining us, here you can register for free and know more about the event! This is a free workshop with a limited number of participants (FCFS) and is NOT restricted to only females. Members of IBMI/CBI and CERFA will have priority .

When: Saturday, September 10 2022 (10:00 – 15:30h)
Where: TranslaTUM (Einsteinstraße 25, 81675 München, Germany)
Language: English
AGENDA:
9:45  Registration and Welcome
10:00 Module 1: Competence Balance: learn your strengths
11:30  Coffee break (15 min.)
11:45  Module 2: Presence and communication: words and body language
12:30  Lunch break  (45 min.)
13:15  Module 3: New job? Which mindset will help me?
14:00  Questions & Answers
14:30  Networking
15:30  End of the workshop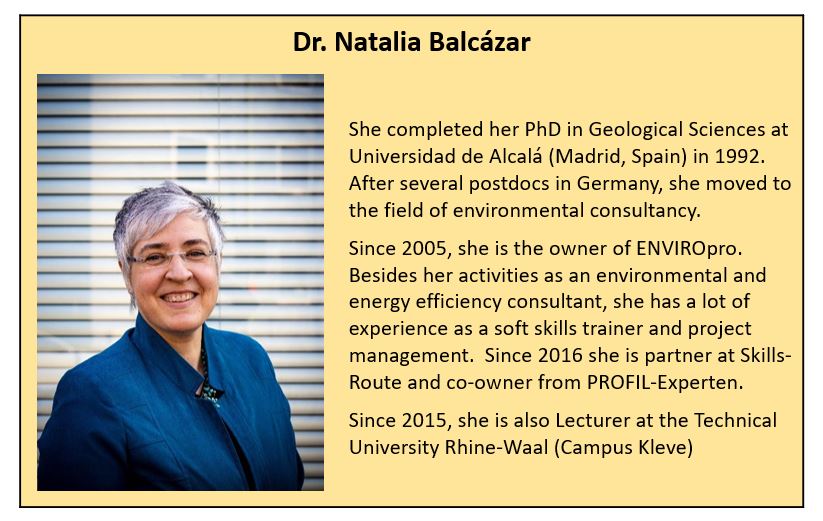 If you have any questions, don't hesitate to contact us at: bayern@cerfa.de
We are looking forward to seeing you there!