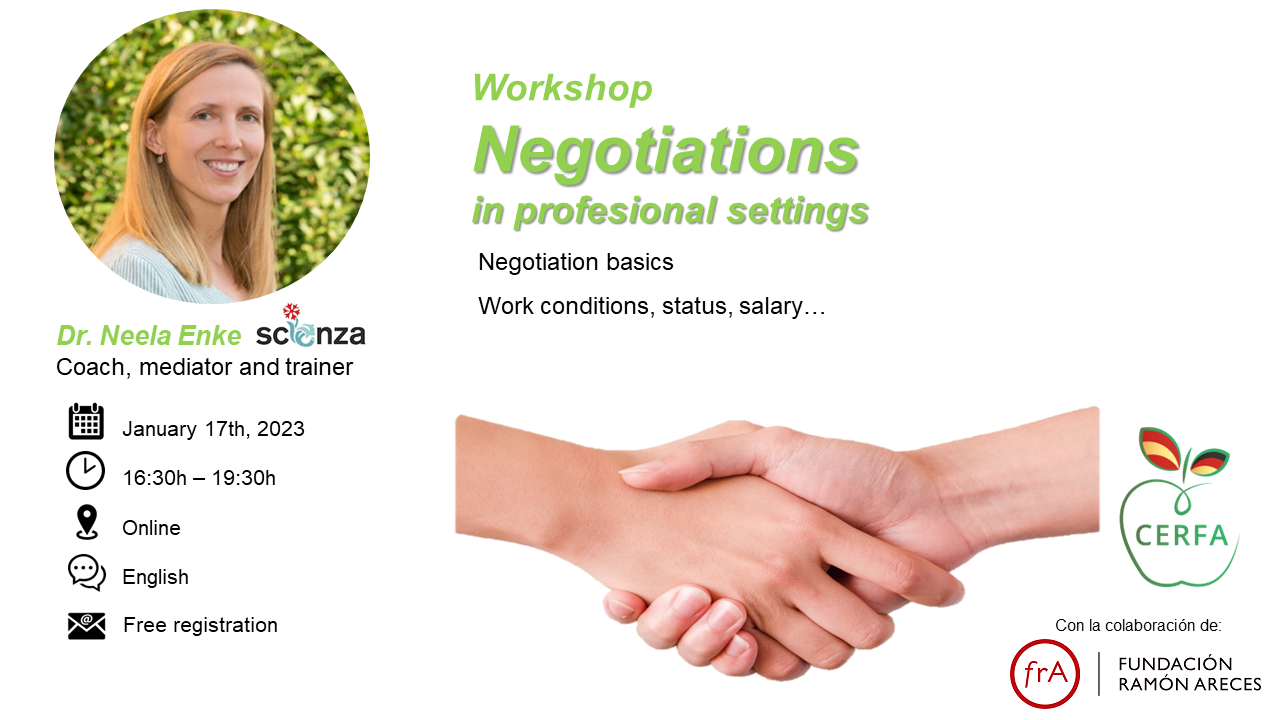 Soft skill education is normally focused on improving the employee´s professional skills and potential. However, one of the most neglected abilities is in negotiations. Good negotiation improves your leadership skills and the competence to solve problems. During a job interview, negotiations are useful to know, adequate and improve the expectations and aims of the position, and to align the needs and interests of the employee to those of the employer. It also contributes to improving working conditions. Thus, this exchange can be crucial for efficient and productive performance. Having the possibility to negotiate also ensures good mental health for the worker in the medium and long term, which benefits both the employee and the employer. To get the most out of negotiations during the job interview, it is necessary to acknowledge the perfect moment to do it, empathise with the recruiter, have a strategy, ask key questions, and expose ideas in a clear and structured way.
This workshop, provided by Dr Neela Enke (Scienza, Berlin), will cover:
The basics of negotiations,
Negotiations of working conditions and salary, and
Negotiations in the academic world.
* Completion of a small preparation task will be required before the
workshop. Attendees will be notified approx. a week in advance.
** Registration for this workshop is free for participants. There are limited
seats, so they will be covered on a "first arrived first served" basis.
Afterwards, a queue list is made where CERFA members will be given
priority if any spot is made available. The Zoom link will be provided close to
the workshop date once participants confirm their attendance.
Registration is available from Dec 5th 2022, here.
In case you are not able to attend, please cancel your participation in due time.